musik butik + bibacord march 2023
We are very happy to have Musik Butik in Basel as our new retailer in Switzerland.
---
cornerstone audio + bibacord january 2021
We welcome our new retailer in Singapore, Cornerstone Audio.
---
forthwise + bibacord september 2019
We are very proud to announce that Forthwise Limited is now our distributor in China, Hong Kong and Macau.

---
munich high end show 2019
This year Bibacord exhibited together with Computer Audio Design, Verity Audio, Engström and Franc Audio. A very handsome system including the CAD DAC and CAT server, Verity Sarastro IIS speakers and Engström Arne integrated amplifier, everything sitting on racks and platforms from Franc Audio. 
The system was particularly well balanced and all parts benefited from strong synergy. Jonathan Valin rated our room as a "Best of Show contender" in The Absolute Sound.
Our room was also in the top 5 of this review from Hifi Link, France: "Nous dirions que c'est une installation dans le TOP 5 de cette édition 2019"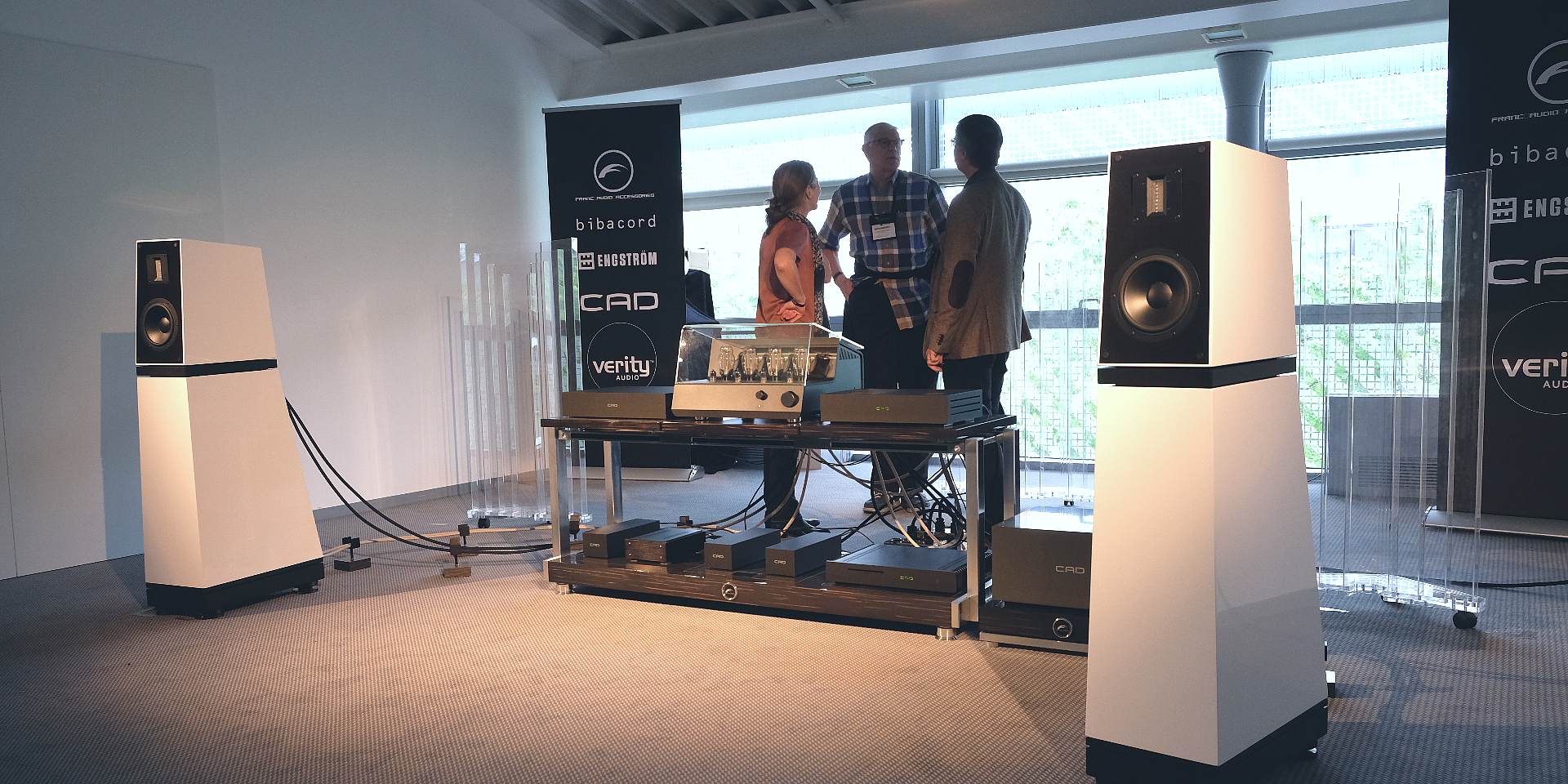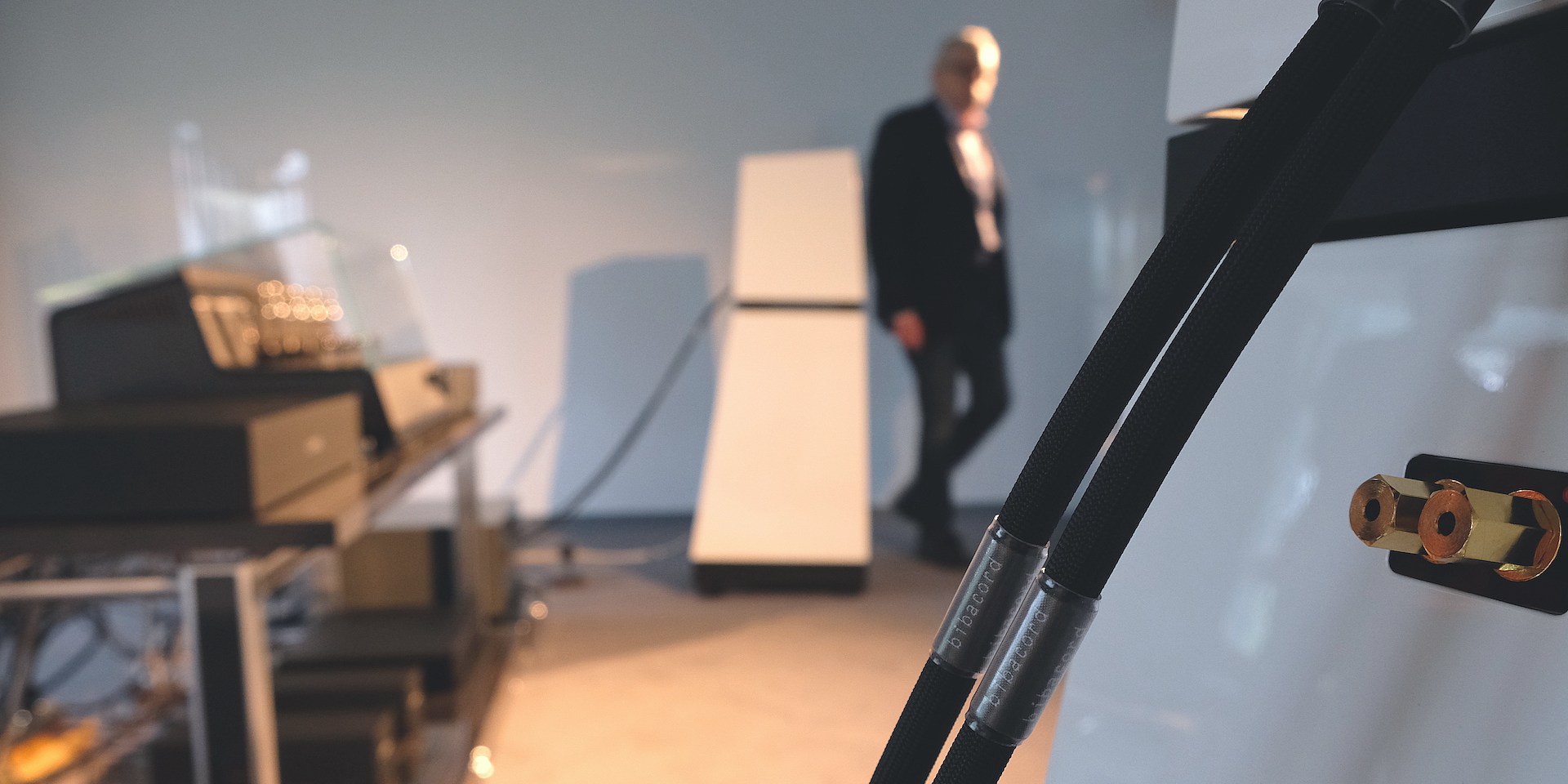 ---
Salon Haute Fidélité Paris 2018
Musikae France used our cables in their room at the Salon Haute Fidélité in Paris together with Living Voice IBX speakers and Engström's Arne 300B integrated amplifier.
---
munich high end show 2018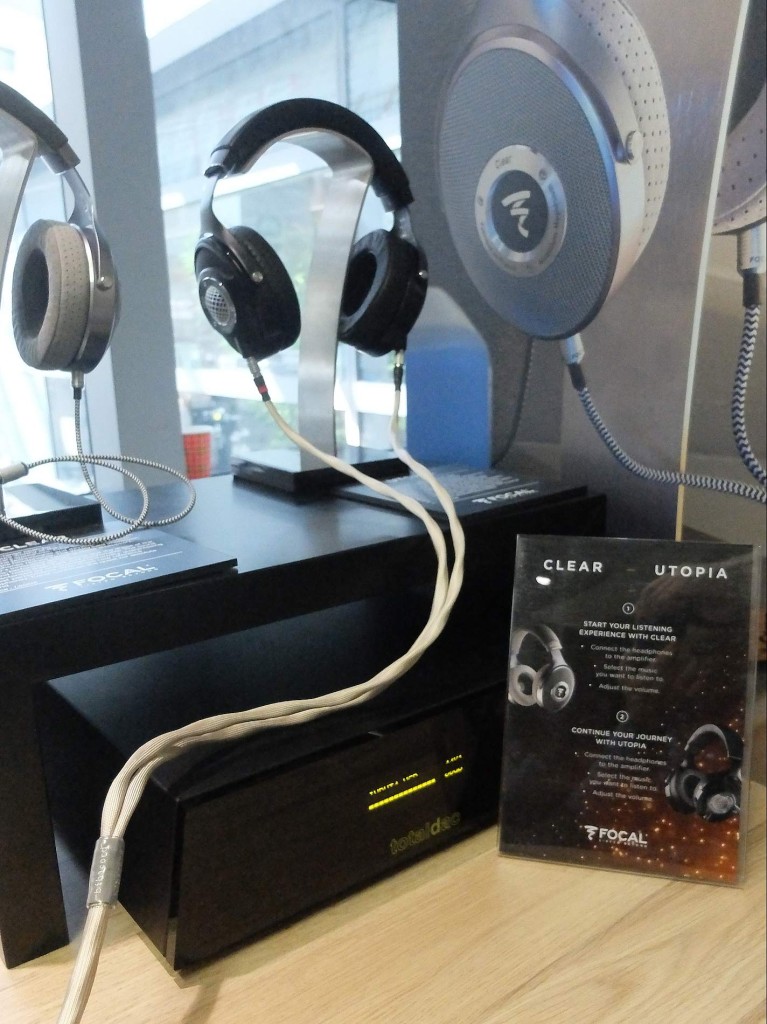 A new product this year was the Bibacord headphone cable specially built for the Focal Utopia headphones. We had the great opportunity of having the cable on display in Focal's own room.
In the Engström room we showed the new "Engström edition" of our range of cables. These are specially made for their amplifiers and have a unique look.
The speaker system was the mighty Living Voice Vox Palladian. This was a fantastic opportunity for us to use our cables together with such a revealing and impressive speaker.
Engström presented their new Arne 300B integrated amplifier. A real beauty, it conveys an incredible sense of musicality and emotional engagement. The analog source was Kuzma Stabi M turntable and Stogi 12 VTA arm.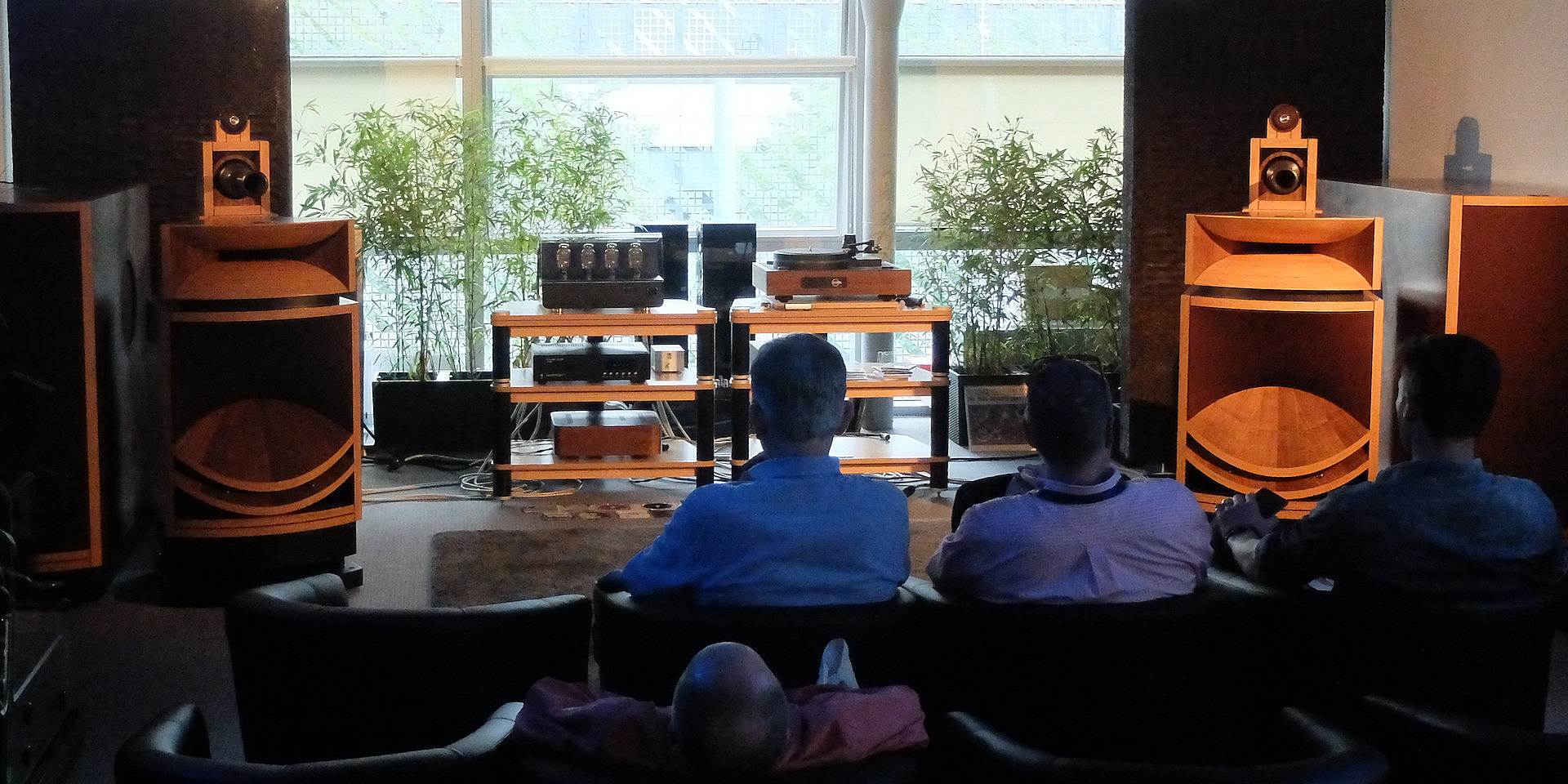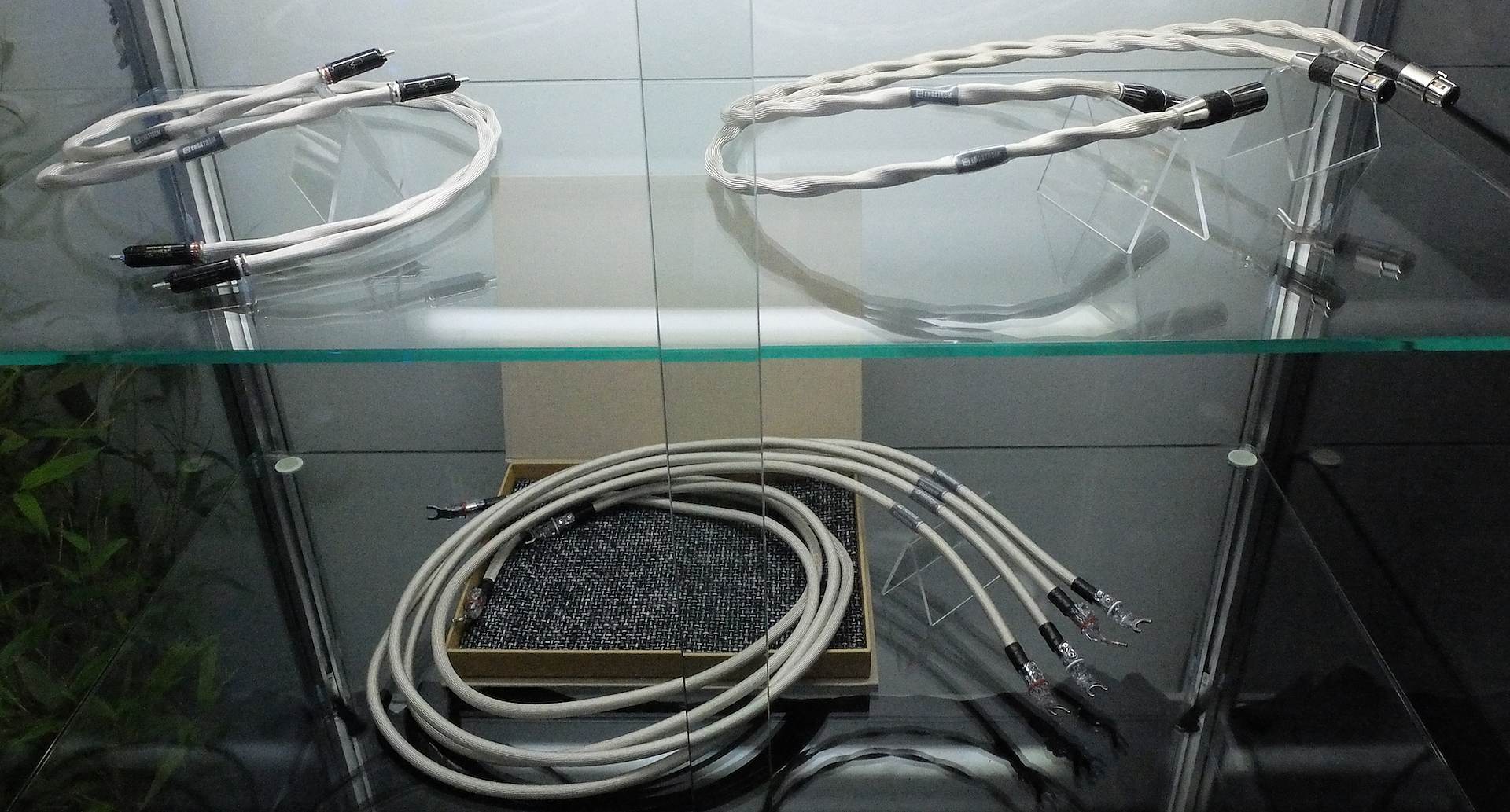 ---
munich high end show 2017
We presented our new speaker and interconnect cables. These are "flexible" versions of the unconventional "balsa wood" cables we have been making so far. They are easier to handle but still retaining the unique sound of the predecessor.
Engström showed their new fabulous Eric power amplifiers (70 watt, KR T-100 tubes) and Monica preamp. Totaldac presented the d1-twelve-SE dac and d1-server. The speakers were Marten Coltrane 3 and rack from Solid Tech.
---
Review in Haute-Fidélité October 2016
Review of the analog interconnect and digital AES/EBU cables by Dominique Mafrand in Haute-Fidélité FRANCE no 219.
"Verdict: Inconnus au bataillon il y a encore quelques mois, les câbles Bibacord affirment leur prétention très haut de gamme par des prestations sonores exquises. Ces nouveaux venus restent malheureusement hors de portée du mélomane moyen, mais les plus chanceux d'entre nous devront les inclure dans leur sélection ultime."
---
munich high end show 2016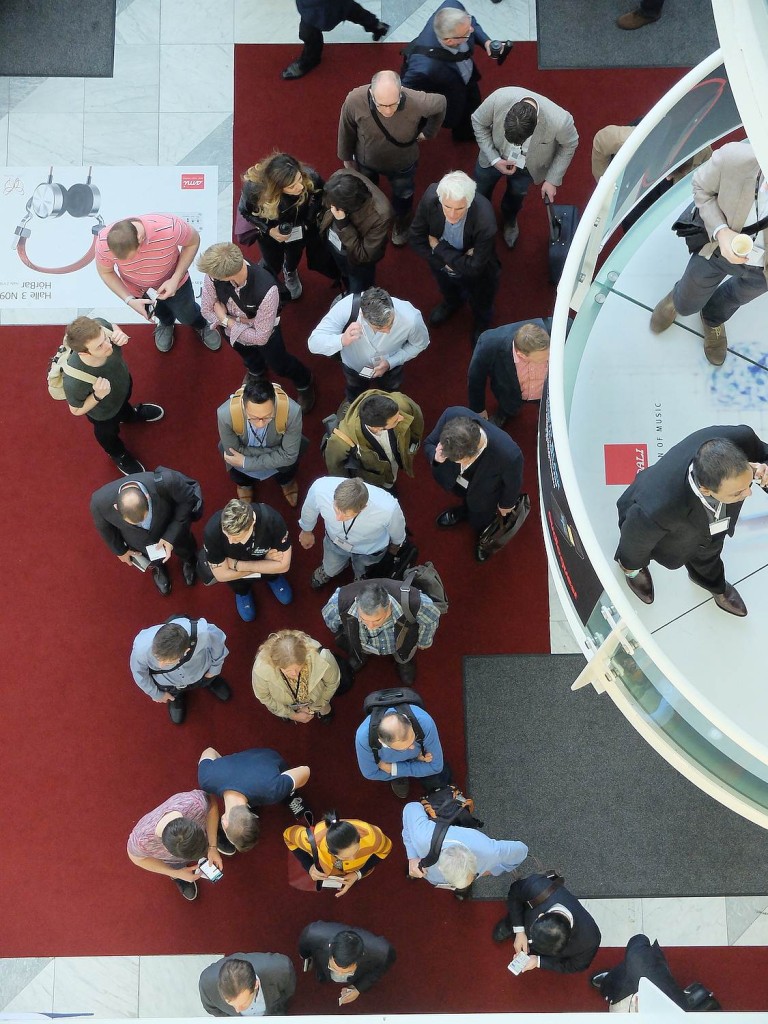 A lot of people were lining up for visiting the Bibacord and Engström room at the Munich High End Show 2016. Additional partners of the team were Edgar Choueiri presenting the BACCH-SP 3D audio processor from Theoretica Applied Physics and David Chesky representing Chesky Records and HD-Tracks.
Two pairs of Lars Type 2 power amplifiers and Monica preamp from Engström were used to drive the Coltrane 3 speakers from Marten. The analog source was Transrotor Rondino Gold with SME V9 arm, rack and support was from Solid Tech.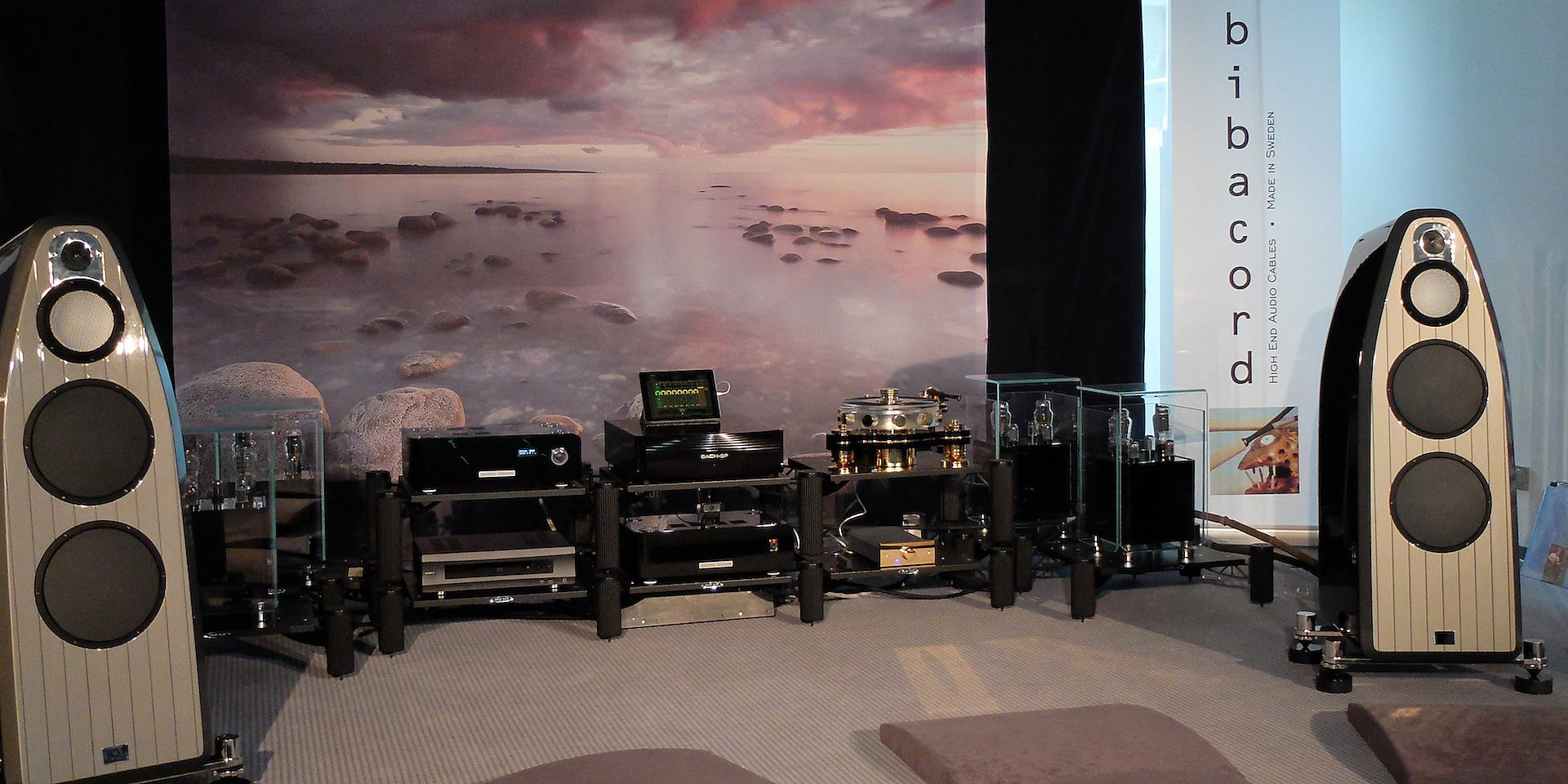 We also had the great pleasure of being visited by the illustrious Swedish High End Club.
---
Totaldac + Bibacord June 2015
Totaldac has selected our digital AES/EBU as the prime recommendation to their customers. The construction of the AES/EBU has been fine-tuned to perfectly match the Totaldac sound.

---
munich high end show 2015
Our system at the Munich High End Show 2015 was very much appreciated, presenting a relaxed and natural sound. The Kawero Classic speakers from Kaiser Acoustics with a beautiful external crossover caught the eyes of many visitors. Two pairs of Lars Type 2 power amplifiers provided bi-amping together with Monica preamp from Engström. Totaldac showed their d1-server and d1-twelve dac. Louis Desjardins presented the Kronos Sparta turntable with the Helena tone arm.
Read some impressions at 6moons and Stereophile.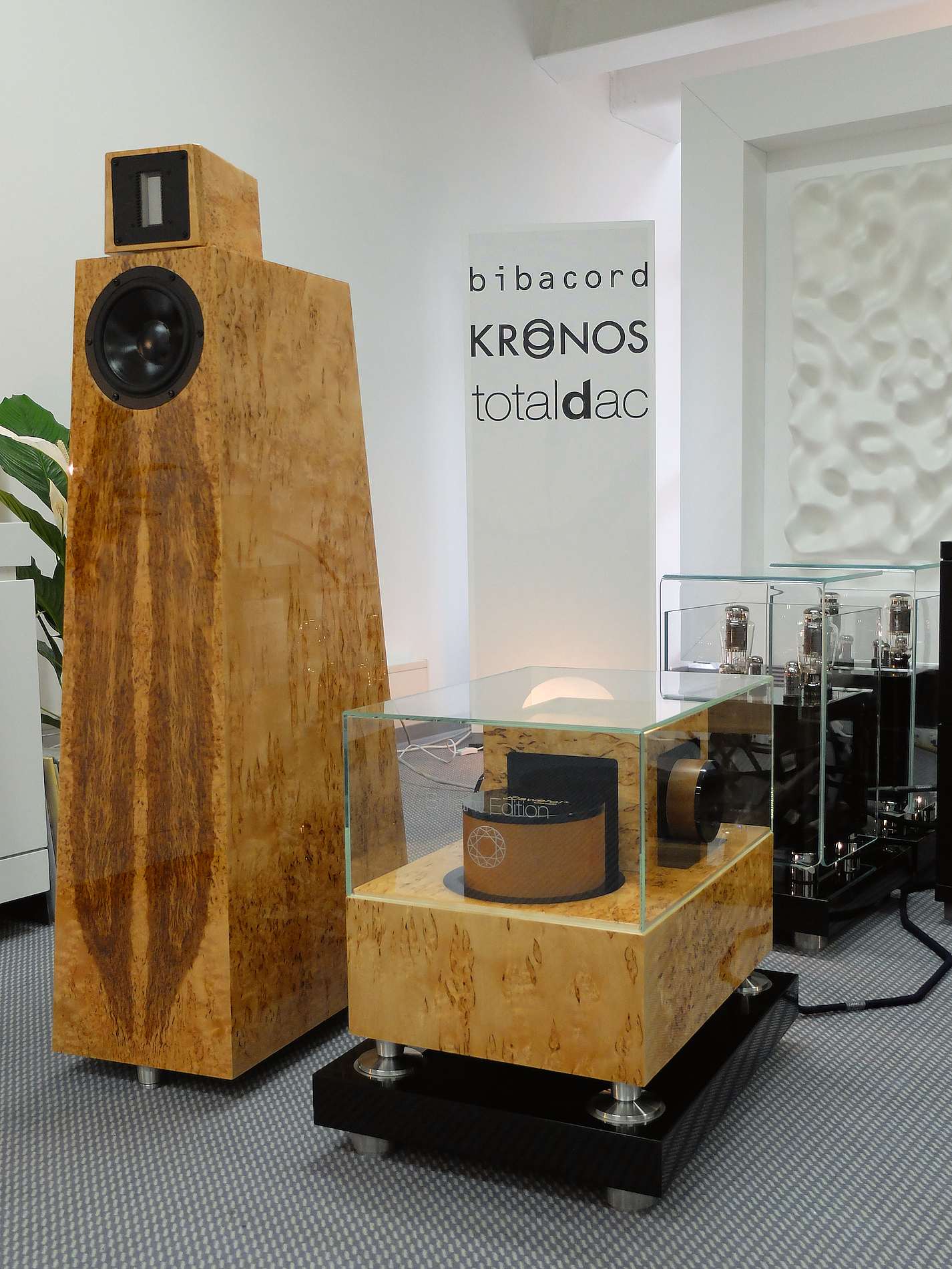 ---
Gothenburg hifi show 2014
At the Gothenburg HiFi Show in October, Bibacord played together with Vivid Audio Giya G1, Kronos Sparta turntable with Helena tonearm and Lyra Kleos, Lars Type 2 power amplifiers and Monica preamplifier, EMM Labs DAC2X and TSDX transport. It was a very nice sounding system.
---
Hi-Fi Award July 2014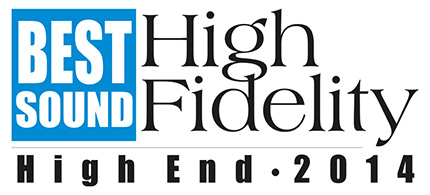 Bibacord has received a Best Sound award from the online magazine "High Fidelity".
Read some impressions from the Munich High End 2014 published in High Fidelity.
---
munich high end show 2014
The Munich High End Show 2014 was an exciting event for us. We had the honor of exhibiting together with Kaiser Acoustics, playing on their Kawero Classic and Chiara speakers. The other partners of the team were Totaldac and Engström.
We showed our new Bibacord speaker cable and new digital AES/EBU interconnect. Totaldac presented the d1-twelve dac and d1-server, which sounded very impressive. Engström contributed with the beautiful Lars Type 2 amplifiers.
The Chiara speakers were custom-built and had a complete internal Bibacord wiring. The sound was outstanding – incredible resolution in terms of both spatial and timing cues. The Chiara has a unique ability to let musical events holographically "pop out" in front of the speakers with great incisiveness. With Bibacord internal wiring the performance was shockingly improved – demonstrating the great importance of the cable used inside a speaker.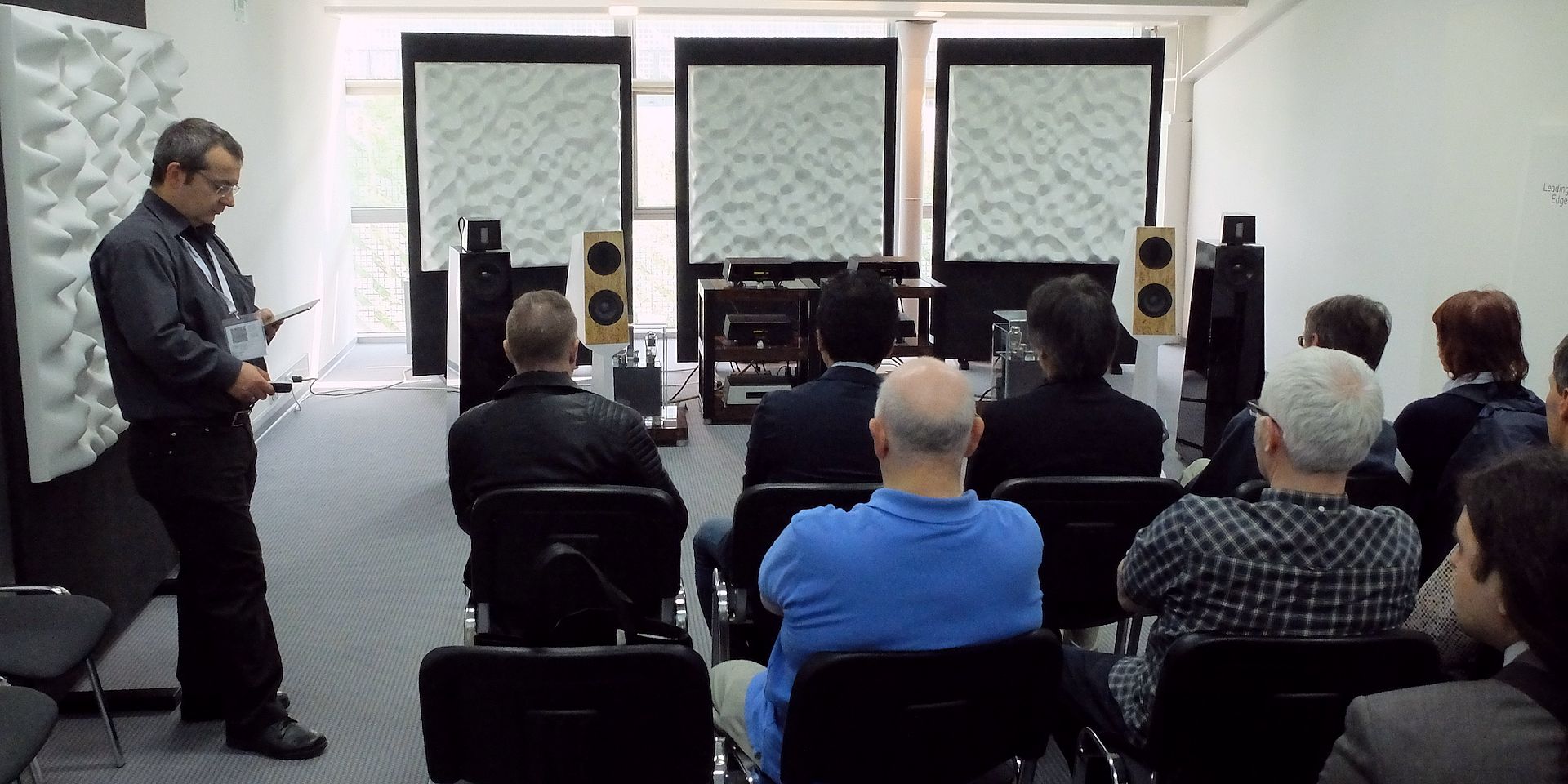 ---
munich high end show 2013
The debut of Bibacord at the Munich High End Show took place in cooperation with Engström, Totaldac and Tune Audio. The combination of Lars Type 2 amplifier, Tune Audio ANIMA and PULSE horn speakers, a complete d1-system from Totaldac and Bibacord cables, was very successful.